AZ Dental is pleased to have four highly-trained and compassionate doctors as a part of our team! In addition, our hygienists, assistants, and front desk team members are also highly knowledgeable, and we all work together to give you friendly, positive dental care in Sunnyvale, California. We invite you to get to know our team by reading through their biographies. We promise that you will feel reassured that Drs. Kevin Hashemi, Andrew McDonald, and Nipa Sheth and our specialists, Drs. Allan Pang, Lynna Bui, and Anastasios Photopoulos, can provide you and your family with the safe, precise, and comfortable dental care you need. For additional information about our team, and to schedule an appointment, we welcome you to contact us today!
---
Dentists
Kevin Hashemi, DDS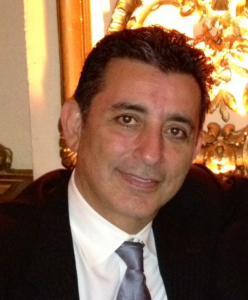 Upon his graduation from the University of the Pacific School of Dentistry in 1991, Dr. Hashemi has been providing quality dental care in the San Jose area. He is highly trained and experienced in all aspects of dentistry with strong emphasis on function, reconstruction, and esthetics. He strives to provide the highest quality care using the best materials, techniques, and equipment available today in order to ensure the best results for his patients based on their needs and desires.
Dr. Hashemi lives in San Jose with his wife and son.
His personal statement is: "Excellence is an attitude of the mind. Caring is an attitude of the heart. Combine the two, and quality is achieved. I aim to achieve quality every time."
---
Dr. Lynna Bui, DDS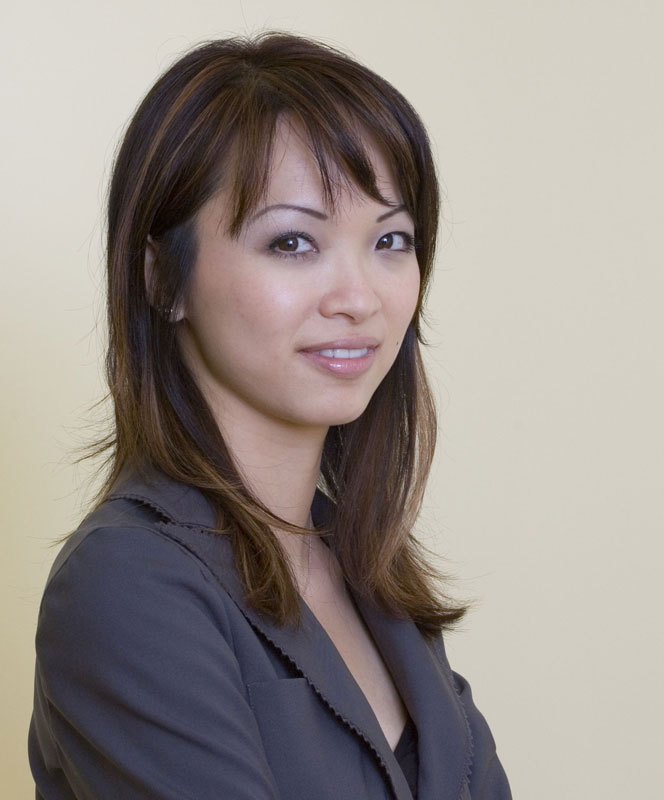 Dr. Lynna Bui was raised in San Jose, California, and finished her undergraduate studies in Biology at the University of California, Irvine. She earned her Doctor of Dental Surgery degree at Northwestern University Dental School in Chicago, and then practiced general dentistry before completing her specialty training in Periodontics at the University of Pittsburgh in Pennsylvania. During that same period, she obtained her Master of Public Health at the Pittsburgh Graduate School of Public Health. Dr. Bui also served as an Associate Clinical Professor in the Department of Periodontics at the University of the Pacific in San Francisco.
Dr. Bui has published articles in the Implant Dentistry Journal on clinical and histological evaluation of immediate-loaded posterior implants. She has also lectured at the California Dental Association and American Dental Association conferences regionally and nationally.
Dr. Bui is a Diplomate of the American Board of Periodontology and the International Congress of Oral Implantologists, and is an active member of the American Academy of Periodontology, Academy of Osseointegration, International Association for Dental Research, California Society of Periodontists, American Dental Association, and the California Dental Association. She also served on the Board of Directors for the Mid-Peninsula Dental Society.
Dr. Bui is dedicated to providing quality patient care, using state-of-the-art equipment and the latest techniques to ensure optimal patient safety and comfort. She believes in strong communication with general dentists and other specialists, and utilizing the team approach to ensure comprehensive patient care. Besides work, she enjoys spending time with her family and friends.
---
Andrew McDonald, DDS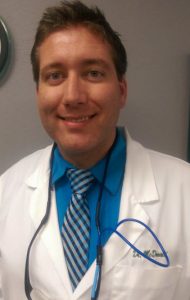 Dr. McDonald grew up in the South Bay area and earned his D.D.S. from the University of the Pacific School of Dentistry in San Francisco. Since graduating in 2013, Dr. McDonald has focused on providing the most compassionate and comprehensive care possible. He strives to ensure that his patients feel heard and takes the time to make sure they feel comfortable in the dental office. This approach has helped Dr. McDonald to work effectively with both children and adults, as well as patients that suffer from anxiety during dental visits.
In his spare time, Dr. McDonald enjoys spending time with his wife, daughter, and their terrier, Penny. They can often be found enjoying the beaches in the Santa Cruz area.
---
Nipa Sheth, DDS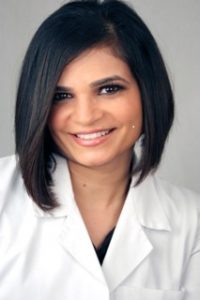 Dr. Nipa Sheth earned her dental degree from New York University in 1997 and has worked in private dental practice in California, New York, and New Jersey. She was also the clinical director and regional director supervising multiple dental practices in the San Francisco Bay area.
She is an Invisalign® Premier Provider, an honor given to less than 5% of American dentists. She was included in the list of "Top 100 Dentists of America" and was also voted the "Best Cosmetic Dentist in Santa Clara County" by Best of the Bay.
Dr. Sheth is an active member of the American Dental Society, American Academy of Cosmetic Dentistry, California Dental Society, and Santa Clara Dental Society. She has extensive experience in various cosmetic dental procedures such as full-mouth reconstruction, veneers, and Invisalign®. Dr. Sheth also trains other dentists in these procedures. Her hobbies include Indian classical dancing, and hiking.
---
Dr. Sirish Makan, DDS
Dr. Makan was born and raised in Southern California. He matriculated at the University of California, Riverside where he majored in biology. He then went on to attend the prestigious Arthur A. Dugoni School of Dentistry in San Francisco, CA, obtaining his Doctor of Dental Surgery degree. Upon completing his dental degree, Dr. Makan interned in Nashville, Tennessee at the Oral Surgical Institute. After interning in Nashville, Dr. Makan went on to spend 4 years in Washington D.C., completing his residency in oral and maxillofacial surgery (OMS). He is currently in the process of completing his board certification and maintains his privileges at Stanford University.
Dr. Makan is married to his beautiful wife, Rupa, who is completing a surgical fellowship in breast cancer surgery at Stanford University. They enjoy the outdoors, travelling and spending time with their friends
and family.
---
Periodontist
Lynna Bui
Please check back soon to learn more about our periodontist, Dr. Lynna Bui!
---
Pedodontist
Allan Pang
Please check back soon to learn more about our pedodontist, Dr. Allan Pang!
---
Orthodontists
---
Endodontist
Dr. Anastasios Photopoulos
Please check back soon to learn more about our endodontist, Dr. Anastasios Photopoulos!
---
Meet Our Managers
AZ Dental strives to provide each patient excellent dental and patient care, and our office managers help make that happen! At our dental office in Sunnyvale, California, our team is full of caring and talented dental professionals, including those at the front desk. Our office managers make sure that everything runs smoothly and that our patients always get the care they need.